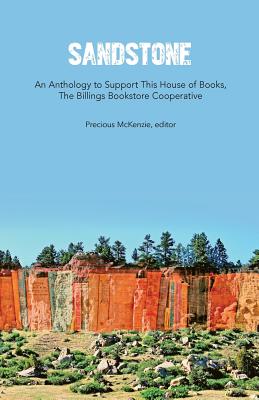 Sandstone: An Anthology to Support This House of Books
This product is not returnable.
Publication Date:
August 28th, 2017
Publisher:
Billings Bookstore Cooperative
Usually Ships in 1 to 5 Days
Description
This House of Books, located at 224 North Broadway in Billings, is a unique business model that, like all small businesses, faces many challenges. The book market is risky and has razor-thin margins. The profits from the sale of this anthology will go directly to the bookstore cooperative, to help the bookstore buy inventory, pay daily operating expenses, and pay down debt.From its very inception, This House of Books has been nurtured and supported by hundreds of generous people, including the writers featured in this volume. I hope this volume of contemporary Western writers surprises and delights you. On behalf of the board of directors of the bookstore, we kindly thank them for their work and their generosity.For those who have not yet become member-owners in the bookstore, visit www.thishouseofbooks.com to invest and become part of our family.-Precious McKenzie, editor.