Mollie's Staff Picks
Mollie Jensen has been a book lover her whole life. She enjoys reading all kinds of different genres and about varied subjects. Every new book is a new adventure!
If you have some time on your hands, ask her about her connections into the local arts scene..
---

$19.99
ISBN: 9781401225759
Availability: Usually Ships in 1-5 Days
Published: Vertigo - October 19th, 2010
The Sandman: Preludes and Nocturnes is the first installment of the dark urban fantasy graphic novel series by the spellbinding author Neil Gaiman. The story follows the anthropomorphic personification of metaphysical entity Dream Endless aka Morpheus Lord of Dreams. This volume follows his 70-year imprisonment by humans, his escape from imprisonment, and his journey to regain the tools of his office. A beautiful mixture of horror, thriller, and fantasy, the art is so incredible that it really pulls you into the story.
---

$29.95
ISBN: 9780714840833
Availability: Backordered
Published: Phaidon Press - January 6th, 2001
Fruits is a collection of portraits of Japan's curios and diverse street fashion culture taken by the talented Shoichi Aoki
---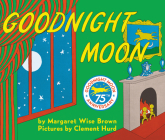 $8.99
ISBN: 9780694003617
Availability: Usually Ships in 1-5 Days
Published: HarperFestival - October 20th, 1991
Goodnight Moon, the classic tale of a little rabbit getting ready for bed, is a delight for people of all age. This edition is in ever-popular board book format.
---